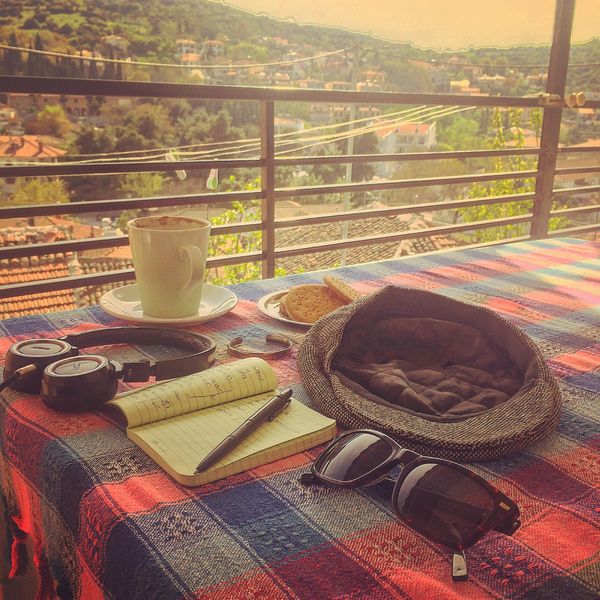 Creating anything at home whether it be show posters, recording music, writing lyrics etc seems to almost always equate to too many distractions to make anything at all. Perhaps it's just me? The postman's just knocked at the door, the neighbours' just popped round, the cat wants food, 'Ooh, I've not listened to that vinyl yet, let's give it a listen... You know, the usual. 

So I have resorted to combining creating with travelling... In order to get things done. The volume of creative output made in a two hour journey can be the equivalent to days, sometimes weeks at home in the studio. Cafe's seem to be a good place to create too... Perhaps it's the 'inspiration' brough on by coffee haha! So, once a week I go somewhere to create and at least once a month travel to my favourite part of London - the South Bank. To sit, drink coffee, create, repeat. Places like the South Bank are teeming with people creating, whether it be the skateboarders under the Royal Festival Hall or poets in the cafe, or the young dancers in the South Bank Centre concourse working out their routines.

When it comes to The Uplifter work, for example - On my way to Portugal on trains and aeroplanes, I finished a song structure and programmed it on an iPad. Whilst in Greece I wrote 4 songs in a couple of days whilst walking around with headphones on... When at home, I write 1 song per year on average, it seems!

This photo below was taken in Asvestachori, Greece during a week where I just seemed to be writing and writing and writing - both lyrics and music...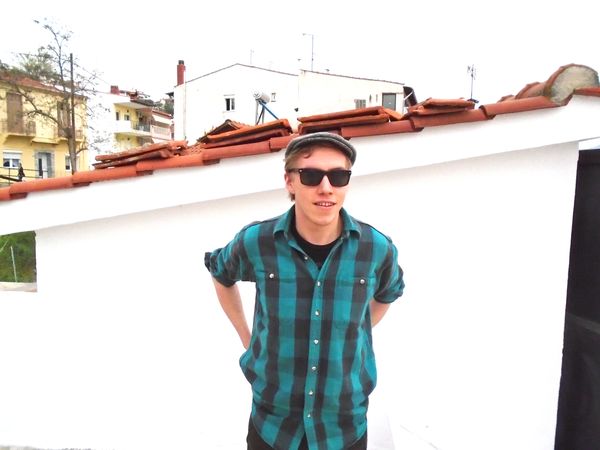 I like to get abroad as much as I can, whether it be to do a show or to explore but I also like to travel up to London to be amongst it all...

So, if you're ever travelling between London and Southampton by train, you might just see me. If I'm not there I'll be at the Royal Festival Hall, with a coffee-covered laptop staring at the thames, just enjoying the view and taking the opportunity to concentrate on nothing and everything...