Where the Story Begins...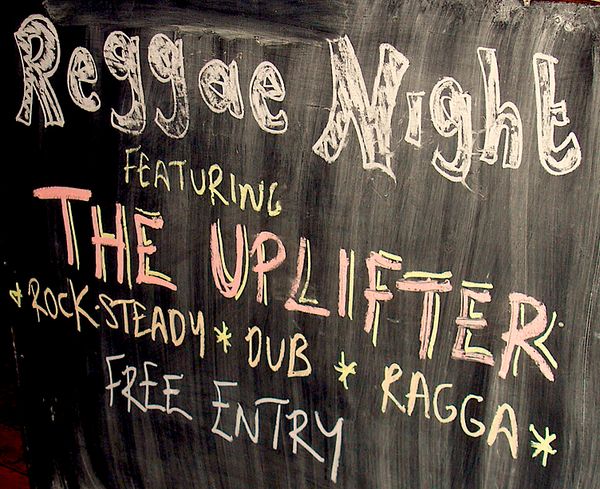 This story begins the year 2003, in the city of Southampton, UK. After unknowingly saying "yes" to perform at an 'open record decks' event in Southampton at the age of 19, Tom 'Uplifter' Earwaker brought along some percussion, a small box of Reggae, Dub & Ska LP's and a pair of Walkman headphones. That night ignited a spark which not only led to The Uplifter subsequently later becoming a well respected part of the UK Reggae & Dub scene for over a decade - it also had a profound effect on the path in which Tom's life would take from then on... With countless live shows, vinyl releases and tours taking him around the globe from New York to Croatia to New Zealand and many a road in between...

The Uplifter was formed by Tom 'Uplifter' Earwaker who was brought up in a small town on the outskirts of London, later moving to the city of Southampton for university. Film and Television was a great industry to work in but he always felt that music was closer to his heart. Tom's deep love for Reggae, Dub and Ska was born during his time in a ska punk band he formed at secondary school with his best friend as a teenager... From his love of Rock and Blues in his early years his musical journey later led from Punk, to Ska Punk and then to Jamaican Ska after his band Punchbowl were the support act for the New York band The Slackers. Since that monumental show, he never looked back... From Jamaican Ska, his musical interests naturally gravitated towards Reggae and Dub music. This is when record collecting became an integral part of his life with regular pilgrimages to London's Dub Vendor shop in Labroke Grove.  

Since The Uplifter's beginnings in 2003, the performances have integrated DJ'ing with live instruments from the very start - the main focus being on live percussion. Tom approached a venue in Southampton city center named The Soul Cellar where a weekly Reggae night began every Tuesday which ran very successfully for 8 years. During these 8 years Tom invited some of his favourite artists to perform at his 'Reggae Vibrations' nights - these included The Slackers (3 times), The Aggrolites (USA), Vibronics, Zion Train, Westbound Train, The Black Seeds (New Zealand), Groundation (USA), Channel One Sound System (4 times) and more.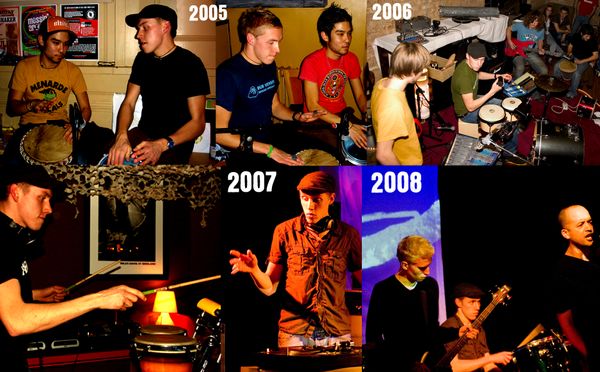 His collaboration with Channel One Sound System led to The Uplifter joining them with French MC Tenja on a British Arts Council supported UK wide 'Dub to Dubstep' tour reaching London, Leeds, Birmingham, Bournemouth and Bristol with his friend Martin Davis of Still-Moving DJs. This tour firmly placed The Uplifter as part of the UK Reggae and Dub scene which then led to joining Channel One Sound System on a plane to perform at Outlook Festival in Croatia.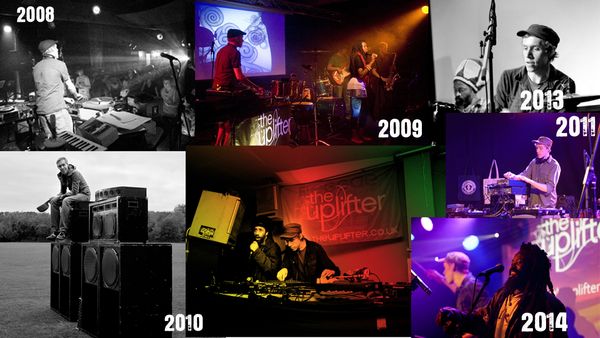 A very significant part of The Uplifter's journey was a vinyl release in 2013. The 12" record was co-produced alongside UK dub veteran Paul Fox and features vocals, live percussion, and melodica from Tom for the first time since his teenage years. The vinyl was very well received and is available in many good record shops including Dub Vendor (the first record shop Tom ever bought Reggae and Dub vinyl from), Supertone Records as well as Reggae shops in the USA (Ernie B), Europe and New Zealand.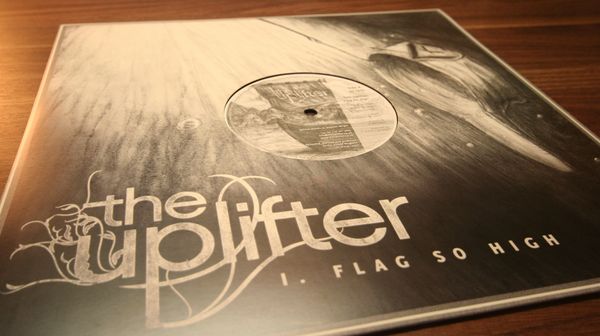 The artwork on the vinyl release was in collaboration with a very talented Brazilian artist named Victor Maristane. Over the period of communication Tom and Victor became good friends and produced artwork that Tom is very happy with, still to this day. Victor's talent can be found here at his website and a detailed description of why the artwork was created in such a way and how they got to work with each other in the first place can all be found in the music section in the shop.

At present, The Uplifter is appearing regularly at events and releasing a new 10" release on clear vinyl on January 6th 2018! Please feel free to add your email address to the mailing list to be kept up to date with new releases and how the new album is blossoming...