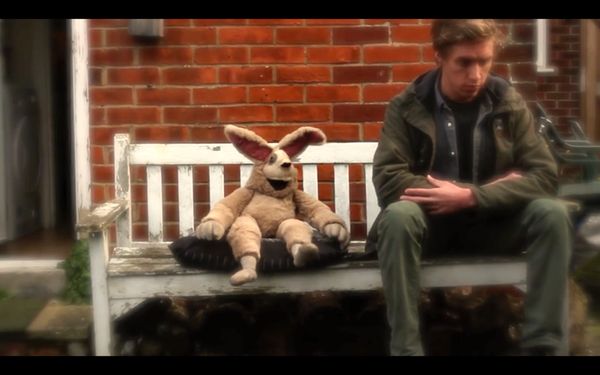 For months leading up to February 2017, all my brother Jake could think about was making a film that he has written and directed for a university project. This film is called 'Bulldoze' and is about young man's battle with anxiety and depression which manifests itself through the guise of a puppet. A puppet which is part of a collection of hand crafted creations by a good friend of mine, Jonathan Leach who is a very talented illustrator, costume maker, puppeteer and all round lovely guy.

The video is in production at present and will be released in the coming months. In the meantime, you can see the trailer here - https://youtu.be/nj28bYhBLzM

You can support Jake and his team's project here - https://www.indiegogo.com/projects/bulldoze-a-short-film-depression

Here is everyone involved in the project:

Left to right: Sam, Jake, Bob, Jon, Bob, Connor, Angus, Vasilia and yours truly.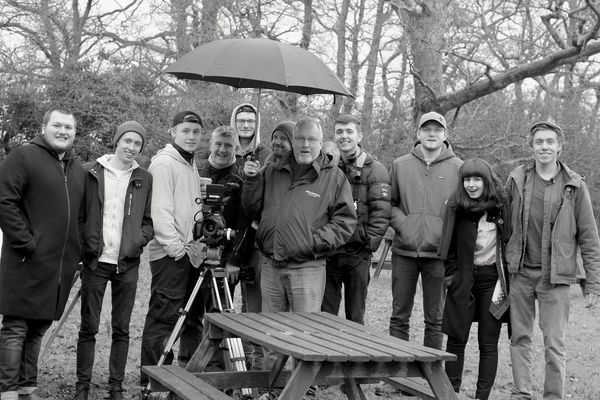 Now the filming is over, Jake seems to be relieved as well as very happy with how the production went. Now, it's up to me to write a score to the short film and attempt to capture the atmosphere of the piece - I'm well up for it!

Jake has recently just secured a job over the summer at Pinewood Studios, pretty much the central nucleus of Britain's film industry. I'm proud of my brother. 

Here's a screenshot of the trailer with Jake's cameo appearance on the left of one of Jon's puppets (Click the image below to watch the trailer)...